For those of you who care about such things (
hello, Roy
) I have posted the background of the post-apocalyptic Epsilon Beta Schlumpy for you to see: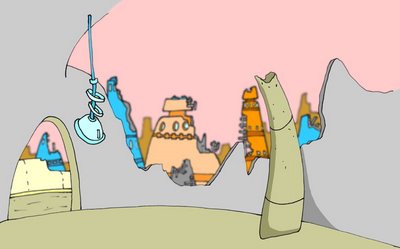 It has a Seussian quality that I find not unpleasant. Also, I'd like to occasionally show you the kind of detail that - all things being equal - I'd rather not do BUT feel compelled to provide.
Those tiny voices...
Damn them. Damn them to
hell
!